| | |
| --- | --- |
|   |     |
STRAWBERRY (Jam-Style) Unsweetened Natural Flavoring
STR-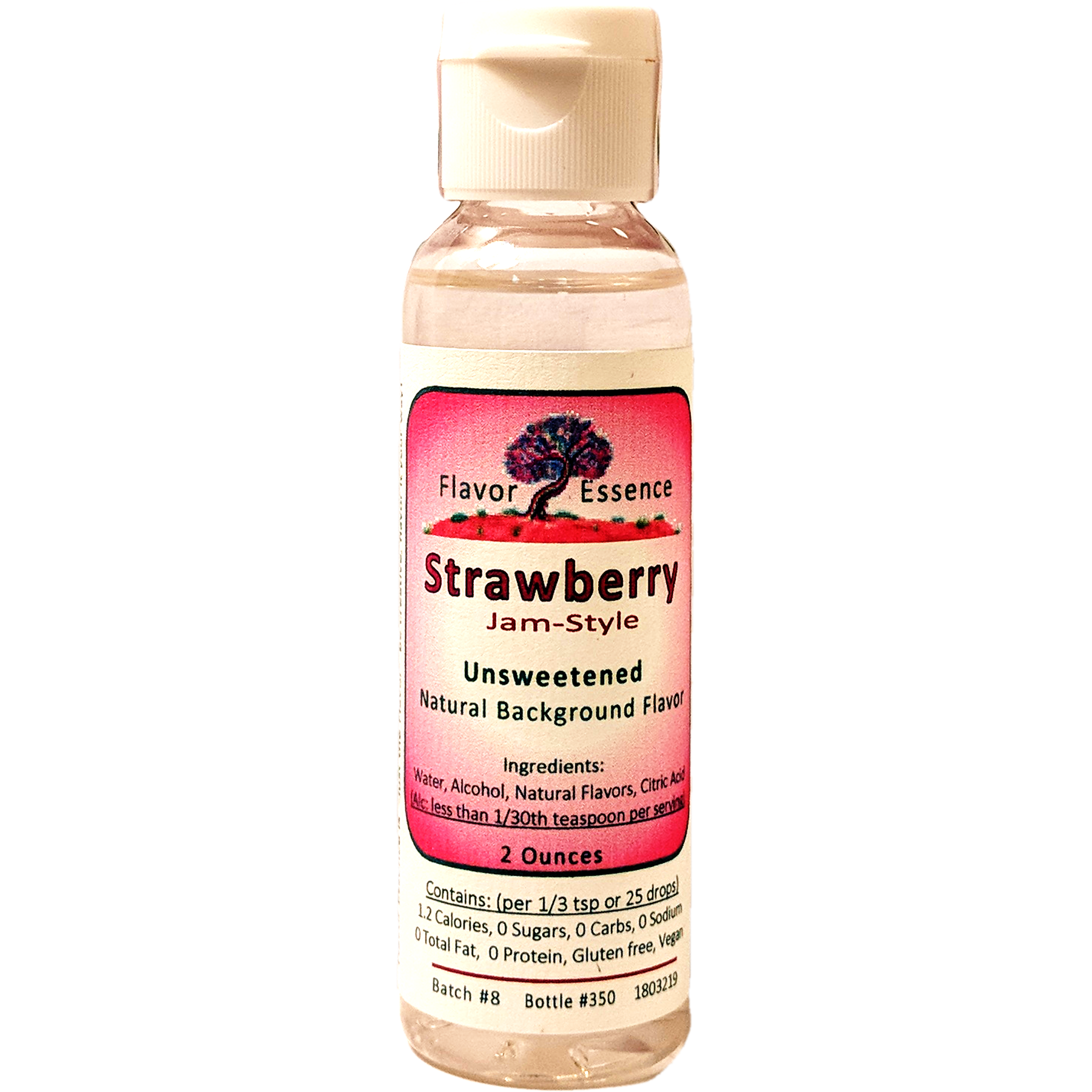 STRAWBERRY (Jam-Style) Unsweetened Natural Flavoring
Unsweetened, jammy strawberry flavor that has chubby vine-ripened personality. It has nice plump, and bouncy perfumes with the juicy taste of sun-ripened berries. Behaves as a clean background (secondary) flavor, and is highly versatile for creative people. Unsweetened- no sugars, no fats, no sodium, no carbohydrates. Contains water, alcohol and natural flavor only. (alc less than 1/30th of a teaspoon per serving)

Gourmet quality -no allergens, vegan friendly, diabetic friendly, athlete friendly. Its a fun & tasty background flavoring; but its still no nonsense--> "the flavor and just the flavor"

2 Oz bottles, with a flip top and a portion-controllable reducer so you can easily "flavor to your own tastes" in beverages or measure precisely into foods. Very portable, and easily storeable in the kitchen.

*Usage 1--> [Will flavor about 30+ servings]. Squeeze & stir to taste into any beverage like coffee, smoothie, shake, cocktail or into prepared foods like yogurt, oatmeal. Also alter the flavor of whipped cream and maple syrup. * Usage 2-->[Will flavor about 12 batches] Dress up your pancake/waffle/crepe batters, muffin mixes, cookie doughs, cakes & frostings.
Flavor Essence Flavorings
Average rating:
0 reviews